Now that the birthday is done and dusted, I look back to a year that was eventful and happy and travel-heavy. Of course, there's a lot more I would have liked to travel (it's never enough!), but I am so thrilled with all that I could accomplish in terms of travel.
And it was not just the numbers – it was about the fact that there were so many new experiences, so many challenges, so many unique moments. After years of insisting that I hated historical places and cities, I did my first full-fledged art, architecture and cultural trip this year. And loved it! While I had traveled solo before marriage and totally enjoyed it, it somehow was never a priority after marriage (not counting business trips). So this year I told the hubby that even though he is a great travel partner, it was time for me to discover the world on my own. And so I did – packed my bags, blew kisses, shed tears, and then walked excitedly into an adventure! These were the big things, but what's closer to my heart are the small unique moments – having a girl's night out with a German friend in Hamburg, living in the house of a kind sweet Croatian man called Mladen, skinny dipping in Istria, watching the ballet in Budapest, trekking in Silent Valley, watching bears in the Canadian Rockies, going on a gastronomic marathon in Kerala..and so much more. And last but not the least – reviving this blog and making it into a full-fledged travel blog – that's another high for this year!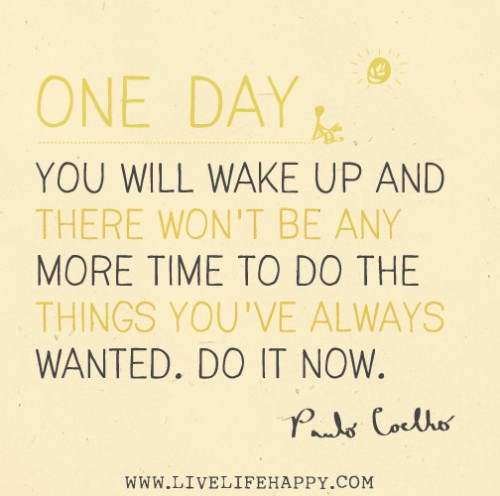 So what are my next travel goals? There are so many, and so many, and so many. You get the idea 🙂
I am not going to make this a time-based project, but there are a few things I would like to do:
1. Try couch surfing – So this year I tried Airbnb and loved the experience of living with the locals in a country. Taking it a step further, I would like to try couchsurfing this year. And no, it's not just because of the cost factor (though that's a bonus); it's so that I could explore a completely new experience. It's easy to stay in a hotel; but living in a stranger's house, communicating with them in an unknown language, exploring their customs – now that's unique!
2. Do a camper van trip – One of my favorite Enid Blyton books was a book called "Famous Five in a Caravan". While I don't remember much about the plot, I do remember thinking that it would be so cool to have a caravan and stay and travel the world in it! I am not sure about the world, but traveling in New Zealand is definitely on the agenda. New Zealand has been on my to-do list for years, and what better way of exploring it than in a camper van!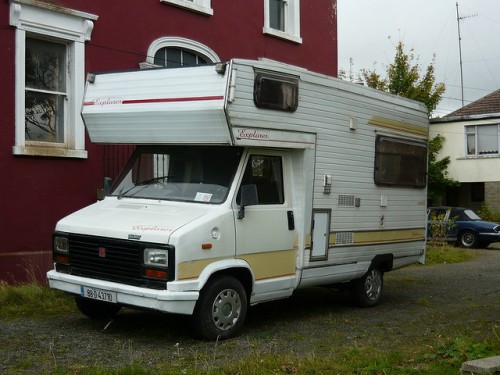 3. Do a wildlife safari – Not much to explain here, but Kenya, Tanzania and Zanzibar – I will come and find you!
3. Swimming – I am well aware that it's not really a travel goal, but well, for me it is! I love water, and have tons of pictures of all the lakes, waterfalls and oceans I have visited. Sadly, all I do is wade around and look pretty while the rest of the world explores the underwater life! Given that one day I would like to try scuba diving, swimming is the first step!
5. South America – My first Nancy Drew book had a mystery based in Cuzco, Peru, and since then I have been looking forward to visiting Machu Pichu. Over the years, a number of other South American countries have been added to the list.
6. Trek in the Himalayas – The first time I went to the Himalayas, it was on a road trip to Spiti Valley – and I was blown away! Next time I would actually like to do a full-fledged trek and camping trip.
7. Travel in the Trans-Siberian railway – Anybody who knows me, knows how much I love rail journeys. So how can I not do the most epic railway trip – start in Russia, pass through Mongolia, and end the journey in China.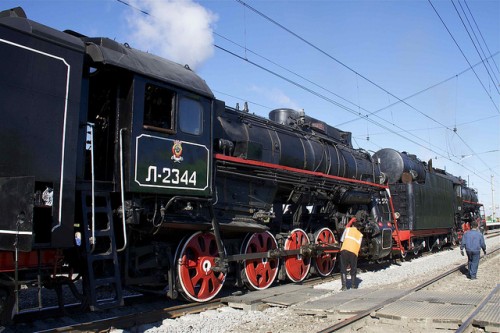 8. Antarctica – I confess that this a completely new entry to my bucket list. My friend R told me about this wonderful cruise that takes you from Argentina to Antarctica, and we almost signed up for it (even though it would have wiped away half my savings), but then it didn't work out. But since then I have been looking at pictures of a spotless white world dotted with penguins and other whimsical creatures, and I know that I would need to do this some day soon!
9. Learn to ski – Because I was so so so bad at it. And because I so so so hated it. My trip to Slovenia was wonderful in so many ways, but my least favorite part was the skiing. Now that 3 years have gone by, I can safely confess that more than the actual effort, I hate the fact that I gave up on it so quickly. I was unfit and scared and tired and in no mood to really give a go; and I know for sure that I could have at least tried harder. But I gave up. I also made it difficult for my friends by being un-enthusiastic and sulky and for that I truly feel ashamed. With the years, my fear levels have only increased, but I truly hope to get over my fear of losing control and learn to ski.
10. Flying – Talking of fears, I come to the biggest of them all – flying. Yes, that's my biggest fear. And yes, as a traveler, that makes no sense. What can I say? I have managed to "manage" my fear in a way that it doesn't decapitate me, but there's still a long way to go. I manage to get on these big Boeings and Airbuses without peeing in my pants, but the smaller flights are really tough for me. But I realize that my fear is getting in the way things I want to do – for instance – I haven't done that trip to Sikkim because I have heard that it's a really turbulent air route and that the small plane to Bagdogra doesn't really behave very well. The most remote and beautiful places in the world can only be accessed by small airplanes, and if I need to see that world, I need to get over this fear too. Soon.
11. Visit a volcano – Well, not a live one, but maybe one of those dormant ones in Indonesia where you can trek to the top of the mountain, and peer into the depths inside?
12. Backpack in South-east Asia – Travel across Vietnam, Laos and Cambodia. Asia is hot, intense, and not always very aesthitic, but it does have a different vibe and excitement to it. Things are not as organized as Europe or the North Americas; there's poverty which you cant escape; there's a struggle for accomplishing simple tasks; and there's this whole element of challenge in every aspect of life. And that's probably the attraction – the uncertainty the world, the reality of life, the challenges of existence – all these hit you right in the gut, and force you to look at the world as it is. With all its beauty and squalor and kindness and warmth and hardship. And as you travel in the midst of these beautiful countries, you learn to look beyond, and you unravel parts of yourself which you didnt know existed. As I discovered in Cambodia..
13. Become super-fit!– I have realized the love of my life is mountains, and if that's so, then I need to get much, much, much fitter than I am now. I am a real sloth and glutton, and that doesn't really help the cause. But for somebody who could barely walk, I am grateful that I have at least tried a few treks. But there's a long way to go….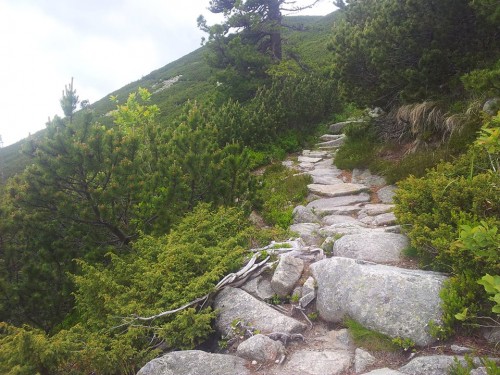 14. And so that it's not a unlucky 13 –  Turkey, Greece, Spain, Portugal, Estonia, Japan, Cuba, Morocco, Iceland, Galapagos Islands,Tahiti…I could go on and on and on 🙂
So what about you? What's on your travel bucket-list?