In a corporate world where business demands frequent traveling, there's an oft-heard complaint that it's never possible to enjoy yourself, or to really "travel". While the first few trips are fun, I have heard most frequent-flyers complain about the hectic life style, and the inability to "see" places when on a business trip. While I agree that it's often hectic and exhausting, I beg to differ on the "seeing places" part. I do know that some trips are particularly tough, but my take is that it's definitely possible to get a bit of "me" time during official trips.
Here's my tips for getting the maximum out of your official trip.
1. Value your weekends – I know this seems to be a very obvious point, but I have realized that most people do not really give much importance to their weekends. Doesn't mean that they don't go out or explore, it just means that they don't seem to value their weekends as much as their vacations. But look at it in terms of numbers – if you were to do a 10 day trip to Europe, you would probably spend 2-3 days in every city/town/village, right? So why can't you do exactly the same for a two day weekend? Spend as much effort planning for those two days, and then utilize them optimally! In simple terms, two weekends essentially means almost half the time you spend on a Europe holiday. Now see how that changes perspective?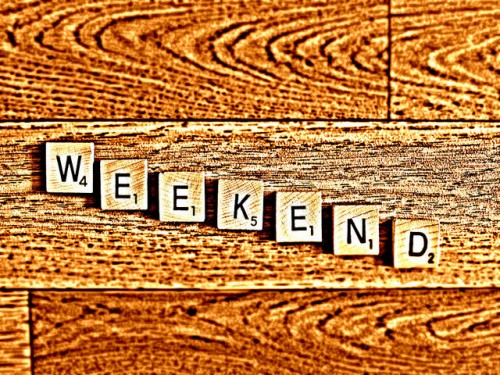 2. Plan your itinerary, not your weekend – That sounds confusing doesn't it? Let me explain. Typically, when I ask people what their weekends plans are, I get very vague responses – things like – "go around", "shopping", "my colleagues have suggested this place", "explore the city" blah blah. What it tells me is that they have no clue about what they want to do, and that they have no idea about the place they are visiting. Don't get me wrong, I am not saying that as a bad thing. I am just saying that it happens. Most often when you are really tied up with work, you have no time to do research on the country you are visiting; and when you do reach the place, you have no clue about you want to see. Sounds familiar?
That's why – plan your itinerary, not your weekend.
So what exactly does this mean? It means that you know that you have 48 hours or more, and that you plan your itinerary (or list of activities) and try to get the maximum out of your time. It also means that you don't fit in random things, or things which you don't like, into your day. Instead, you plan your days in such a way that you only go to the places you are really interested in, and only do the things that are keen on.
Here's an example: During one of my business trips to Germany, I was based out of Dusseldorf. I had explored the city, and while I liked it a lot, I didn't really feel that it merited attention for another weekend. Besides, I am not much of a city person, and I wanted to explore the German countryside. On doing some research, I realized that I could explore the small towns of Bacharah and St Goar, hike to a medieval castle, sample wine in the Mosel valley, and go on a river cruise on the Rhine, all within the same weekend. All I had to do was take a late evening train on Friday, and 2 hours from Dusseldorf, I could find all the things that really interested me!
3. Expand your horizons – Geographically. This means that you don't always need to stick to the city where your business is. Once you have explored the local area, you can always travel to another locale, even though it's a bit far. Yes, it's a bit expensive, but why not – it's an opportunity to see a different part of the world, so make use of it. When my friend Smits traveled first traveled to the US, we were both based out of Atlanta, but I could never find her on a weekend. Every weekend she would be flying to a different city and exploring the country. I was super jealous! It's even easier in Europe where you could actually travel to multiple countries with your Schengen visa. For instance, Dusseldorf is  just 2 hours away from Amsterdam. In Bangalore, my commute to offic on some days is 2 hours! You could also do this in South east Asia where traveling between countries like Singapore, Malaysia and Indonesia is super-easy. The only thing to keep in mind – make sure you have the right visas.
4. Fun on weekdays – I do know that you might be working late on week days, or that you might have official dinner parties. But on days when you are free, there's no reason to sit in the hotel and watch TV. There are so many fun things you could do – go to a local pub, try a local restaurant, go for a cultural show, go for a dinner cruise, watch a local sport – so many, many things. Check out the events happening in tourism calendar and make your weekday evening plans accordingly.
5. Seek help – No matter how much research you do on internet, nobody will be able to guide you better than the people living in the country. Most people love it when you express curiosity about their country. Ask for their suggestions on the best local food, the best monuments to visit, the secret hideaways and curio shops, the best hikes…anything that you are possibly interested in. In addition to getting valuable information, this is the best way of bonding with new colleagues!