Recently a friend asked me to make a list of all the things she would need to purchase before making her first overseas trip. While discussing it with her, I came to realize that there are a set of staple travel accessories/products that I use for all my trips.
Here's the list I made for her.
1. Travel Adapter – Yes, I rate it higher than the shoes and the backpack. Hmmmm, not really – but obviously, it's an absolute necessity when you are travelling  abroad. I know I keep saying that I like remote places, and remoteness doesn't really correspond with technology-addictions. But the fact is that you do need to take pictures, you do need to call up family or even make local calls for your travel arrangements, and you do need your computer to jot down your travel stories! One of my biggest regrets is that I don't have a lot of pictures from my initial travels. The reasons – camera battery died down, or phone battery had to be left spare for an important call. Think about it – what a silly excuse for not taking pictures of your most memorable travel experiences!
My tip: Invest in a good worldwide travel adapter. There are tons of cheap options available online. You could always buy them from airports, but they usually only have 2-3 options, and those are horrendously expensive! Make sure that your adapter covers the countries you plan to travel, and the voltage requirements for each gadget you plan to use.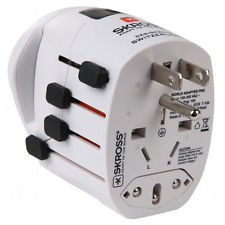 2. Backpack – This is a very obvious one. And I have to admit that I don't own one. Any image of a budget traveler would be incomplete without a big backpack. I do have a small backpack which I use for carrying essentials on the flight, and for day-long hikes, but it's nothing like one of those rugged long backpacks that can hold your entire life belongings. On my last solo trip, I spent a lot of time researching and looking for the right backpack. (The right back would have wheels so that I could roll it around when I was not climbing!) I didn't buy one.Looking back, I think it was one of the smartest decisions I made. I went travelling with a mid-size suitcase that had wheels, and my trusty small backpack. I have a back which protests quite often at the demands I make of it, so I think I wouldn't have done great lugging 20 kilos of stuff. Having said that, I would one day like to be fit enough to really carry a big backpack.:)
My tip: You decide what's the best kind of bag for you. Just like travel is different for different people, so are travel products. Make the choice based on where you are travelling, and what kind of travel you are doing. I mean if you are going on a week-long trip in the wild, it's obvious that a suitcase won't work. Most important, spend money and choose a really robust bag. It will be a sound investment!
Tip number 2: If you are buying a suitcase, buy one with four wheels. My friend R had one, and it's a dream to lug it around. Just be careful of them when on a train – they are so easy to move, they have a tendency to run away!
3. Shoes – Again, choose the right shoes for you. I like ankle high boots, but I know that most people are uncomfortable with those. As long as they are hardy and waterproof, and have a good grip, you should be fine.
My tip:  Choose a good brand. Also, avoid carrying too many pairs, even though you might be doing different types of walking. A compromise could be a pair of light weight floaters for walking, and hiking shoes for all the climbs!
4. Appropriate clothes – Duh again, but here are a set of staples which I repeatedly use.
Tracks – My friend L introduced me to waterproof tracks, and I have since then been a big fan. Comfortable and hardy, tracks can be worn on train journeys as well treks. I think cargoes have a similar function, but never really used them! My personal favorite is capris, or knee length shorts. Dare you to find me in anything else in any of my travel pics! 🙂
Jackets – as per the weather of course. I have a set of sweatshirts/cardigans for regular use, and three winter jackets with varying warmth levels. A raincoat could be another wise investment.
Winter accessories – Invest in good quality thermals, gloves and caps!
Summer accessories – Okay, I confess I haven't done too many of these! My only take here is ..skirts and shorts never go out of fashion. Buy a skirt in Goa and wear it on your holiday in Thailand! The sun and sand, and fashion too, would approve!
5. Smartphone – Well, in olden days, it was good to walk around with maps and a Lonely Planet book. Today, a GPS and google really come in handy. I like to have a big screen and so I purchased a Samsung tab. In addition to all the helpful apps, I found that I could jot down my travel notes easily, and did not need to carry my computer with me. I confess that still carry a book with me at all times, but now I also have a whole library of ebooks at my disposal!
My tip: My favorite apps include XE currency converter, Skype, DB navigator, Talking Translator, Tripit Travel Organizer, and of course Google maps. Right from recording your iternary on your calendar, to helping you with translation and currency conversion, to organizing your rail trips, these apps can make your life…and travel really easy!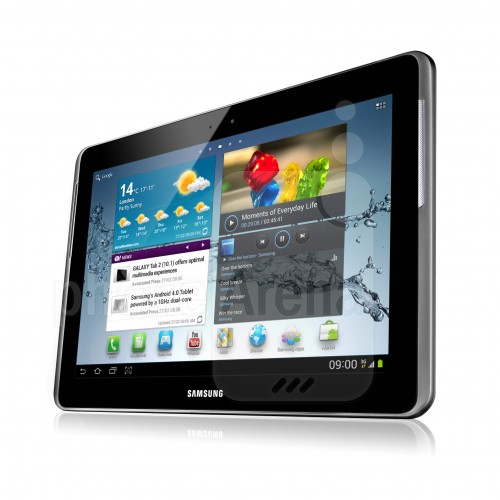 These are my set of travel accessories that accompany me on most of my trips, both in India as well as abroad. Note that these are mostly from the perspective of the Indian traveler, and also that of a budget traveler.
So what do you carry with you when you travel?